Latest News
2019-05-17
第一版中英文規則上線。
The first version of both Chinese and English rules are online.
2019-05-12
預計五月二十一日(二)中午十二點開放線上報名。
The online registration will be opened at 12pm on May 21.
About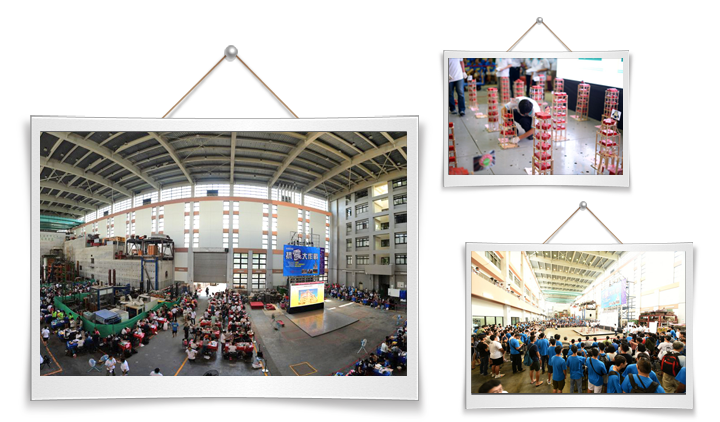 為鼓勵青年學生藉由參與科學競賽而激發創造力,國家地震工程研究中心乃舉辦抗震盃-地震工程模型國際競賽。競賽除了來自全台灣的各路英雄好漢外,更邀請了不同國家之國際隊伍共襄盛舉,以增進青年學子間之國際科學交流。
In order to promote earthquake engineering and seismic protection education and encourage students to participate in a creative scientific competition, a program entitled "Introducing and Demonstrating Earthquake Engineering Research in Schools (IDEERS)" will be held at the Taiwan National Center for Research on Earthquake Engineering (NCREE) in Date. This program is jointly organized by NCREE, National Applied Research Laboratories (NARLabs) and British Council (BC). Student teams from Taiwan and all around the world are welcome to take part in this activity.
&nbsp 6/21(Fri)
國內隊伍報名截止時間
The deadline of registration (Domestic teams only)
&nbsp 6/28(Fri)
主辦單位寄發參賽錄取通知
The date of releasing the official notification of attendance(Domestic teams only)
&nbsp 7/12(Fri)
國外隊伍報名截止時間
The deadline for registration (Foreign teams only)
&nbsp 7/19(Fri)
國內隊伍寄回模型說明書確認參賽
The deadline for confirmation of attendance by sending back your proposal (Domastic teams only)
&nbsp 9/19(Thu)
研究生組國際研討會
IDEERS Conference (Postgraduate Teams Only)
&nbsp 9/20(Fri)
報到、模型製作、模型審查
On-site model making and reviewing
&nbsp 9/21(Sat)
模型觀摩、抗震競賽、頒獎
The competition and closing ceremony
Schedule
08 : 50 AM - 09 : 10 AM
報到註冊 / Check-in
9 : 10 AM - 09 : 40 AM
活動示範 / Demonstration
9 : 40 AM - 15 : 10 AM
模型製作 /Model making
15 : 10 PM - 16 : 00 PM
模型審查 / Model reviewing
08 : 30 AM - 10 : 50 AM
模型觀摩 / Model Display
10 : 50 AM - 11 : 20 AM
開幕儀式 /Opening ceremony
11 : 20 AM - 16 : 30 AM
模型測試 / Model testing
16 : 30 PM - 17 : 00 PM
頒獎典禮 /Closing ceremony
主辦單位 Hosts
協辦單位 Co-Hosts
贊助單位 Sponsors